For those of you who don't follow college football, there is much more that goes on than just the game itself. Especially when some fans want to insert themselves into the game and fantasize that they actually add to the atmosphere and/or the outcome of the contest.
In Oklahoma, the annual season ending game between the University of Oklahoma and Oklahoma State University, generally referred to as "Bedlam," is always a hotly contested and competitive game. The favored team doesn't always win, nor the home team. In this year's game, the emotions were flamed even higher as both teams were highly ranked in a "Winner Takes All" game, the winner would be the conference champion and a chance to play in the national playoff.
At OKStates T. Boone Pickens stadium, the walls to the field area are lined with a padded material. OKSt. fans known as "Paddle People" line the front row and beat on the pads with flat, padded paddles. They have gotten more bizarre by the year since they first began.
This past Saturday night, they nearly exceeded audience comprehension.
Let the fun begin:


If you're reading this and if it didn't occur to you, it looks like you're performing intercourse on your reindeer.. Which sooner fans say we've done with animals for years. So, thanks a lot for the future memes and gifs.

So stupid. (Link)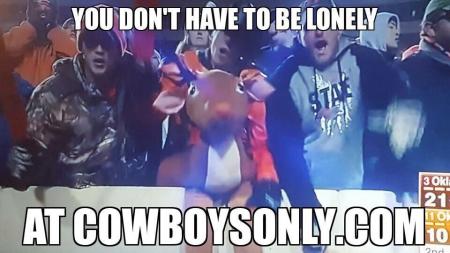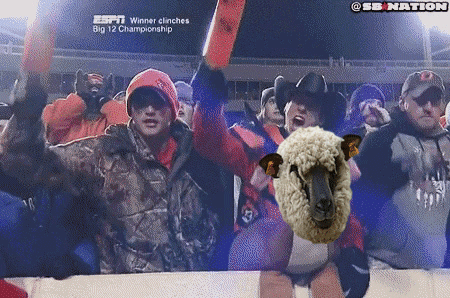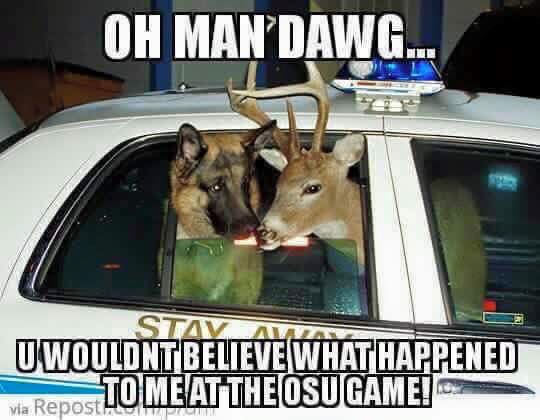 And then there's the matter of the reindeer… #Sooners #SoonerNation #Bedlam #BoomerSooner #reindeer https://t.co/6HLIi3SQO1—
Steve Hill (@sportstoons) November 29, 2015
Filed under: College Football, humor, n2l | Tagged: college football, Humor/Satire, n2l |